The National Transportation Safety Board's findings show, among other things, a gouge near the plane's shattered window "consistent in shape to a recovered portion of fan cowl and latching mechanism. (NTSB)
The National Transportation Safety Board released new details of the fatal accident aboard Southwest Flight 1380 in an investigation update released Thursday.
The NTSB said investigators recovered pieces of the broken engine fan blade — fan blade #13 — suspected of triggering the accident after breaking off due to "metal fatigue." Other blades, too, had shown signs of impact damage and missing materials, but none showed the same signs of cracking as #13.
A figure included with the report details the damage to the engine. (NTBS)
WOMAN CLAIMS 'DRUNK OR STONED' FLIGHT ATTENDANT ENDANGERED LIVES
The NTSB also shared photos of its findings, including one showing the fan blade, one showing the engine, and another showing damage to the edge of the plane's left wing.
The NTSB shared a photo of "significant" damage caused to the left wing of the aircraft. (NTSB)
A separate figure included in the report pictured the "gouge" near window 14, which appeard "consistent in shape to a recovered portion of fan cowl and latching mechanism."
FAMILY OF DOG KILLED ON UNITED FLIGHT CONSIDERING LAWSUIT
The NTBS further detailed the efforts of the flight crew to land the aircraft safely immediately following the April 17 incident. Captain Tammie Jo Shults, a former Navy combat pilot, reportedly took over flying duties from First Officer Darren Ellisor after Ellisor had begun a descent. Shults then expedited a landing upon learning of injuries to a passenger.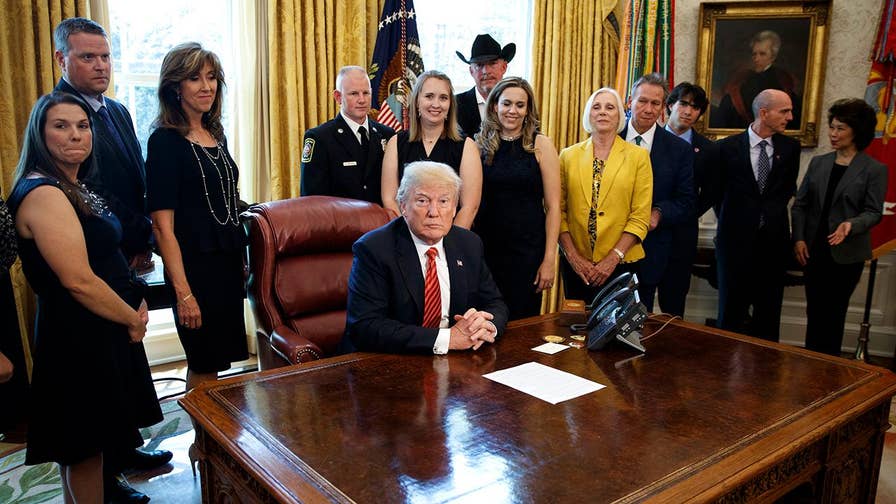 Jennifer Riordan, the 43-year-old mother who was partially blown out of the shattered window during the flight, was later pronouced dead at a Pennsyvania hospital.
Following the deadly accident, the Federal Aviation Administration ordered for more frequent inspections of fan blades in CFM56-7B engines made by CFM International, Dallas News reported. CFM itself had first recommended more inspections using ultrasound and electrical currents after an engine broke apart on another Southwest plane in 2016.
Southwest Airlines has inspected over 25,000 of its fan blades since April 17, and found only one other that showed signs of cracking, according to the Associated Press.
FOLLOW US ON FACEBOOK FOR MORE FOX LIFESTYLE NEWS
The Associated Press contributed to this report.